While Manchester United signing Jadon Sancho from German Bundesliga giants Borussia Dortmund brought smiles and joy to a lot of faces, it brought the opposite feeling to some others. The Red Devils confirmed that they had struck a deal with the German giants that would see one of their star players swap Germany for England and there has been a lot of reaction about the deal, especially on social media where pundits and United's former players have had their say about the club's new big-money signing.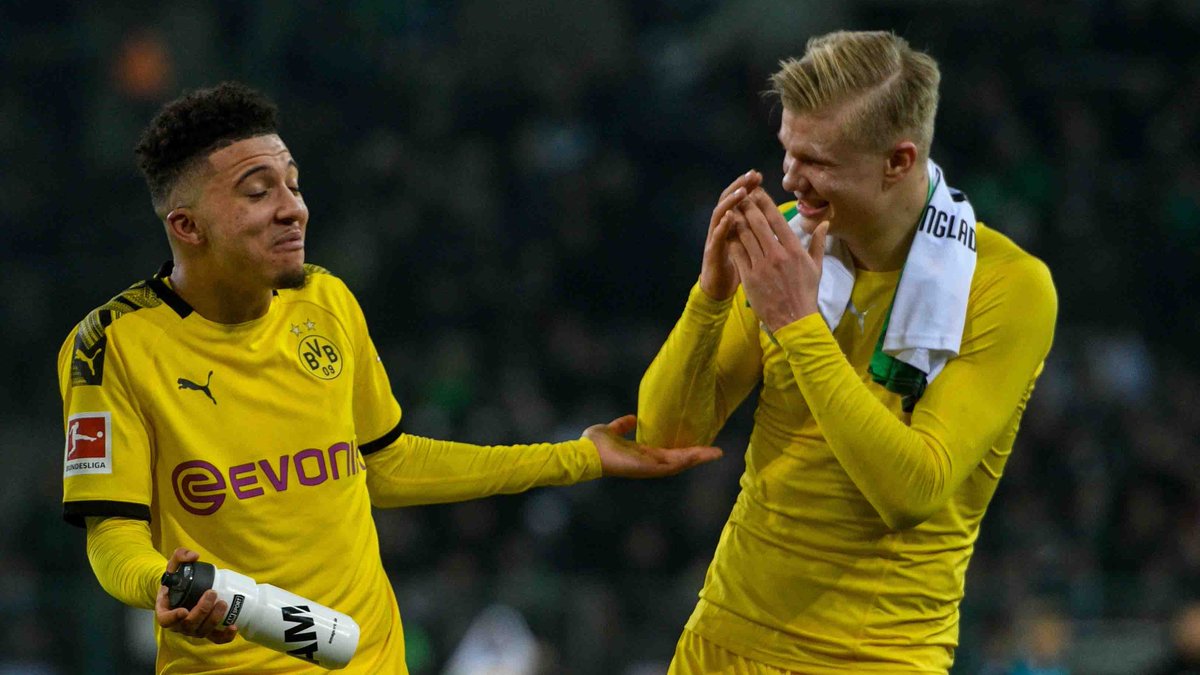 Sancho and Haaland formed a deadly attack partnership at Dortmund and they were a threat to opposition defenders last season. They convinced for a couple of goals and it is only normal that Haaland will have to miss his best assists supplier of last season. Following the transfer of the England international forward to Old Trafford, Haaland revealed that he is sad to see his friend leave and that he would miss the former Manchester City youth player, but also admitted that it's one of those things that happen in football.
Haaland himself has also been strongly linked with a move to the English Premier League, with Chelsea said to be the leading candidates to land him this summer. The Blues are desperately in need of a new striker after allowing Olivier Giroud to leave the club and sign for Italian Serie A giants AC Milan some days ago. However, Dortmund have remained adamant that they do not want to lose their Teo best players in the same summer and have maintained their stance that Haaland will stay in Germany for at least one more season.
The 20-year-old striker has already wished Sancho well on his new chapter and has also hinted that they could meet again soon.