Prince Ali, the former presidential candidate of FIFA, is going to take a charity project for soccer worldwide. This is mainly to bring together all the work that is being done to encourage soccer, and using the sport as a way of making some people's lives a little bit better – with their first project to help out Jordan's Syrian refugees.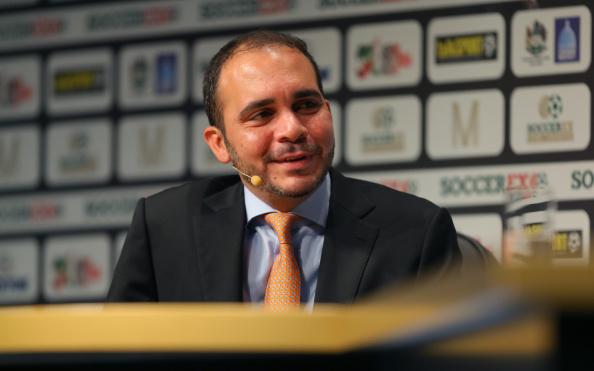 According to reports, the Prince has an elaborate plan to get his foundation – Association Football Development Program – to donate equipment, fund projects on a global scale, and offer expert management for those who need it. This will be announced at the launch to take place at Arsenal's Emirates stadium in London.
As well as providing the kit to allow children to enjoy football across the globe, they are also asking the English Premier League clubs to provide tickets for underpriviledged children from around the UK. It's a real shame that tickets are so easily accessible online – just click through the link and buy home tickets for everyone from Barcelona to Huddersfield – some children aren't able to go to the matches simply because they don't have enough money.
His partners in this very worthy cause are War Child UK (who do great work with former African child soldiers), the Spanish league, the street football world, and UEFA's Foundation for Children – in short the biggest and best charities to help their target market – children who will feel some escapism by playing football. The original focus for the Prince was in Asia though using the funding provided by FIFA and the above partners, Prince Ali hopes it will be possible to broaden the work to cover the whole world. As a former member of the executive committee (2011-2015) he has experience of making tough decisions and getting projects completed.
War Child's Football Club project had been targeting kicking off in 7 seven different countries, using the funds from the Association Football Development Program, with Central Africa being the prime target. Prince Ali has stated that he is open to the proposal of working along with the professional club who are ready to be a partner of the project. Further, he has said that they aren't going to limit themselves to anything.
The refugee camp of Zaatari consists of 80,000 people who have been displaced from Syria, and has been the test program with five thousand children playing soccer at present.