Newcastle United defender Matt Ritchie believes that the club should keep Rafael Benitez as the manager if they want to progress. He said that the Spanish manager is the reason why the club is doing so well in the Premier League this season and that it will be difficult to replace him as the manager.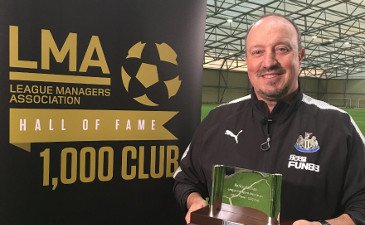 Matt Ritchie admitted that Newcastle United made a slow start to the campaign but they have managed to recover as the season has gone by and that they are now in a good position in the league.
He said that Rafael Benitez has been magnificent all season and he has kept his calm despite the pressure coming from the fans. He said that the Spanish manager is an experienced manager for having managed in the biggest teams in Europe and that it is an honor to play under him.
Matt Ritchie believes that it will be a big mistake from the club to let him go and that the board should do everything they can to keep the manager.
He said that he is the main reason why Newcastle United are where they are in the league and that he knows how to get the best out of his players. He believes that the club can become really strong if they keep the manager and gives him the financial backing in the transfer market.
Matt Ritchie said that it will be difficult for Newcastle United to find a good manager in short notice and especially in the state where the team is. He believes that Rafael Benitez is the right man for the job and that the players really love to play under him.
He said that now they have to focus on the end of the season and make sure that they continue their good form.