Jamie Carragher reacted sternly to Arsenal's 3-0 massive loss in their second leg encounter with Crystal Palace last season.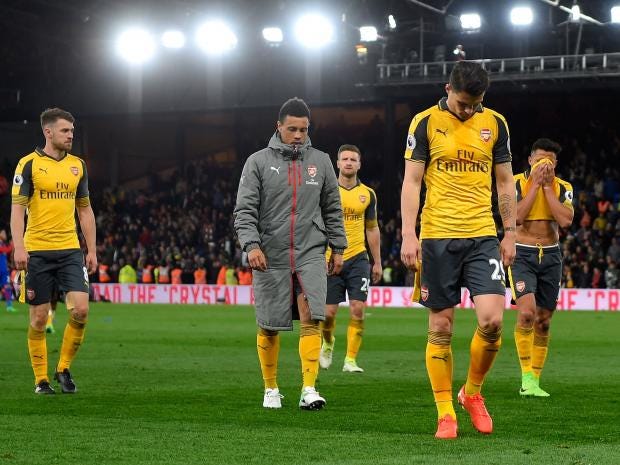 The former Liverpool player poured his words undiluted as he expressed how he felt after the match.
The Sky Sports pundit was triggered by the unexpected loss which made him to accuse the players that they were "bleeping up" when their manager needed them the most.
He specifically blamed MezuitOzil and Alexis Sanchez for not performing up to par and for "disgracing" the team.
Carragher also alleged that Arsenal was too focused on top-four finish instead of focusing on the title itself.
"That was the fourth away match in a roll of which they conceded at least three goals in each.
"People will always talk about the coach and I do not think the fans are split, I suppose more of them demand change. But now, it can be easily concluded that the players want change more than the fans do," Carragher said.
The Englishman made known that he has always been and will continue to be a huge supporter of Arsene Wenger because he likes the way he talks before and after the match, but he has the feeling that the club needs a change.
Carragher also noted that when Wenger first arrived at Arsenal, the team was always going home with titles and competing against Manchester, but it's no longer so in a recent while.
The former England international compared the current Arsenal to the era of George Graham when Arsenal won almost every match, unlike now that the team developed a sudden low self-esteem.
Arsenal finished their 2016/17 season at 5th position on the EPL table thus automatically qualifying for UEFA Europa League. They later pocketed the FA cup having defeated the EPL Champions, Chelsea in a 2-1 staggering final.