Two-time former Chelsea manager, Jose Mourinho will manage an English team as they face a Rest of the World team coached by current Leicester City manager, Claudio Ranieri. The match would be played in Old Trafford as a charity match in June, according to announcement from the organizers.
The two mangers in the game are former coaches at Stamford Bridge at various times at the club. They will face off in the sixth Soccer Aid event on June 5, to raise money for the children's charity UNICEF. The Portuguese manager would be assisted by Sunderland manager, Sam Allardyce, with British pop star and Soccer Aid co-founder Robbie Williams also helping out.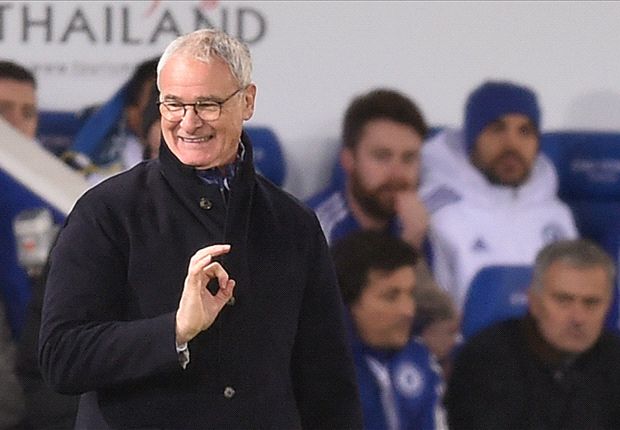 Mourinho, who led the 'Rest of the World' team to a 4-2 victory in the 2014 match, bragged that he wanted to win on both sides of the divide.
"I want to be the first one to win the Soccer Aid trophy for both teams, England and the Rest of the World.
"Sam and I will make a very good partnership and it will be a great feeling for Claudio to finally lose a match! I hope the organizers can help me now with an English passport!" he joked.
Ranieri who has shocked everyone with the impressive performance of the Leicester City team in the race for English Premier League title, said in a press release: Continue reading MOURINHO AND RANIERI TO FACE OFF IN CHARITY FOOTBALL MATCH